Internal Evaluation Program (IEP) Senior Auditor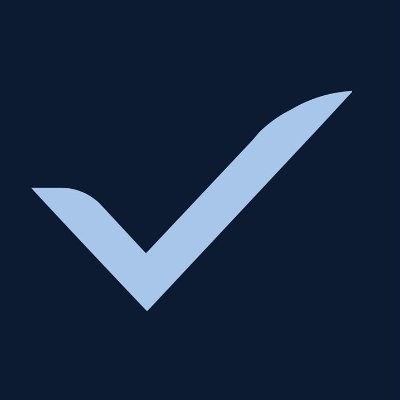 Breeze Airways
cottonwood heights, ut, usa
Posted on Friday, April 14, 2023
Working at Breeze Airways is an exciting endeavor and a serious commitment to bring "The World's Nicest Airline" to life. We work cross-functionally with truly awesome Team Members to deliver on our mission: "To make the world of travel simple, affordable, and convenient. Improving our guests travel experience using technology, ingenuity and kindness."
Breeze is hiring- join us!
The Internal Evaluation Program (IEP) Senior Auditor is responsible for the conduct and administration of both process and performance audits under Breeze's IEP program. They will develop, prepare, administer, and respond to internal audits and other activities under the leadership of Breeze's Manager, Regulatory Compliance and QA. In the Senior Auditor role, they will also represent the IEP department to external and internal stakeholders as called upon by department leadership.
Here's what you'll do
Plan, prepare, and conduct quality internal audits in accordance with Breeze's IEP schedule, including the preparation of audit checklists and schedule planning
Independently deliver quality audits – by reviewing manual content and records, conducting interviews, and observing workplace practices
Document audit findings and generate audit reports
Conduct root cause analysis to identify key drivers of process related breakdowns
Track and conduct follow-up on corrective action plans as well as monitor the effectiveness of corrective actions to resolve audit discrepancies.
Assist department leadership in annual budget planning for audits
Responsible for resolving audit discrepancies with all levels of leadership
Conduct training upon request for the IEP program
Responsible for trending IEP Data to identify organizational top risks
Responsible for program development under direction from department leadership
Interface with all Safety department team members on projects, SMS programs, and data analytics
Listen, observe, and review records and documents, and communicate effectively
Understand and communicate the applicable standards, laws, and regulations (including, but not limited to FARs, DoD requirements, IOSA standards and recommended practices) throughout Breeze's operational departments
Communicate findings to all levels of leadership, including executive leadership
Assist with Regulatory Compliance duties including VDRP related follow-ups, regulatory correspondence, and special investigations upon request from department leadership
Act as a subject matter expert in IEP and partner with the Manager, Regulatory Compliance and QA to develop and administer operational/regulatory audits, SMS safety risk assessments and coordinate activities with the department and division to include International Air Transport Association Operational Safety Audit (IOSA), Voluntary Disclosure Reporting Program (VDRP) and Department of Defense (DoD)
With minimal direction from leadership, exercise considerable judgement to make decisions while conducting complex, risk-based process reviews, investigations, and audits (consisting of observations, document reviews, interviews, etc.) to facilitate improvement in processes that support multiple divisions.
Network with local, regional, and divisional leadership to collect safety/compliance data. Analyzes data collected from internal/external audits and employee reporting to identify systemic trends and process level breakdowns.
Conduct follow-up checks, monitor development and verify implementation and effectiveness of corrective actions to provide feedback on performance
Represent the department at divisional SMS Meetings
Lead by example by taking on responsibilities, participating in improvement efforts, and assuming leadership role among peers in the absence of the manager.
Achieve performance measures and adhere to established standards in conjunction with Breeze Aviation Group Values of Safety, Kindness, Integrity, Ingenuity, and Excellence
Other tasks and duties as assigned by Safety Department leadership
Here's what you need to be successful
Minimum Qualifications
4-year degree in an Aviation Safety-related field or 4+ years additional experience in IEP, auditing, project management, technical writing, or airline operations.
3+ years of Part 121 air carrier experience or 2+ years project management, technical writing, and/or curriculum development experience
Ability to audit and compare technical documents to FAA DCTs and/or other regulatory standards
Must have and maintain a valid passport, or be cleared to travel internationally
Comfortable facilitating meetings with all levels of leadership and business partners
Comfortable delivering training/facilitating in front of large groups, including all levels of leadership and business partners
Demonstrated abilities in self organization, self-starting work ethic
Must be able/willing to travel to fulfill the needs of the programs, up to average 50% of the time
Preferred Qualifications
Experience with auditing to IOSA standards or IOSA conformance auditor training
Prior experience at a DOD approved air carrier and auditing to DOD standards
Prior experience with maintaining an audit budget and tracking audit expenses
2+ years of lead auditor experience or 4+ years of experience in a frontline airline operations role (pilot, dispatch, ground ops, etc)
FAA commercial/ATP pilot certificate, Dispatcher certificate, or A&P certificate
Professional auditing certification (eg. ASQ, IIA, etc.)
Skills/Talents
Proficient with Microsoft Office Suite, including familiarity with using Microsoft Teams for collaboration and communication
Strong technical writing skills
Ability to work under pressure with little supervision
Ability to make sound business decisions based on company needs
Ability to resolve disagreement in a professional manner with all levels of leadership and business partners
Exemplifies Breeze's safety culture, values, and mission
Excellent oral and written communication skills
Excellent critical thinking and problem-solving skills
Ability to work with individuals and teams at all levels in the organization
Flexibility to travel up to 50%, including internationally
Perks of the Job
Health, Vision, and Dental
Health Savings Account with Breeze Employee Match
401K with Breeze Employee Match
PTO
Travel on Breeze and other Airlines too!
Breeze Airways provides equal employment opportunities to all Team Members and applicants for employment and prohibits discrimination and harassment of any type without regard to race, color, religion, age, sex, national origin, disability status, genetics, protected veteran status, sexual orientation, gender identity or expression, or any other characteristic protected by federal, state, or local laws. This policy applies to all terms and conditions of employment, including recruiting hiring, placement, promotion, termination, layoff, recall, transfer, leaves of absence, compensation and training.
Breeze Airways will never request your Social Security Number, Driver's License or Date of Birth on our job postings. Job Postings requesting any or all of this information should be regarded as a scam. To ensure you are applying to an actual Breeze Airways posting, please apply online at www.flybreeze.com then click "Careers" at the bottom of the page.