UX/UI Design Intern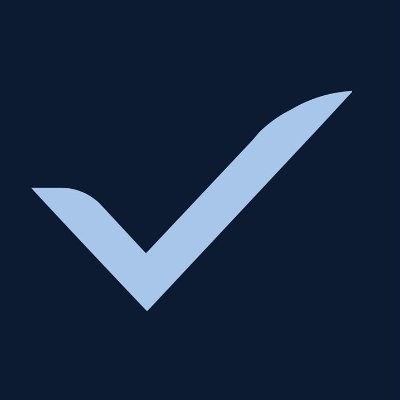 Breeze Airways
Design
cottonwood heights, ut, usa
Posted on Friday, April 28, 2023
Working at Breeze Airways is an exciting endeavor and a serious commitment to bring "The World's Nicest Airline" to life. We work cross-functionally with truly awesome Team Members to deliver on our mission: "To make the world of travel simple, affordable, and convenient. Improving our guests travel experience using technology, ingenuity and kindness."
Breeze is hiring- join us!
Breeze Airways is an exciting new airline with a serious commitment to bringing "The World's Nicest Airline" to life. We work cross-functionally with awesome team members to deliver on our mission: "To make the world of travel simple, affordable, and convenient. Improving our Guests' travel experience using technology, ingenuity, and kindness."
Breeze is seeking a UI/UX design intern to help create easy and memorable travel experiences for our guests and team members through our app, website, and internal tools.
The ideal candidate will be passionate about creating exceptional user experiences and have a strong interest in product design. As a UI/UX intern, you will work closely with other designers, developers, and product managers to create high-quality digital products that delight our users. You will be responsible for designing and prototyping interfaces, collaborating with developers to ensure the designs are accurately implemented, and conducting user research to validate design decisions.
Here's what you'll do
Collaborate with designers, developers, and product managers to design and develop Breeze's digital products
Create wireframes, prototypes, and visual designs for mobile and web applications
Contribute to ongoing user testing and user experience research, including field research trips traveling with our Guests
Assist in maintaining and growing the library of digital components
Collaborate with developers to ensure design specifications are accurately implemented
Participate in design critiques and provide constructive feedback to other designers
Ability to absorb and apply constructive criticism from peers and Guests
Stay up-to-date with the latest design trends and technologies
Minimum Qualifications
Currently pursuing or recently completed a degree in human-computer interaction, graphic design, user experience design, or a related field
Strong visual design skills and attention to detail
Proficiency in design tools such as Sketch or Figma
Knowledge of user-centered design principles and design thinking methodologies
Ability to approach product design with system thinking
Excellent communication and collaboration skills
Ability to work on multiple projects simultaneously
An online or PDF portfolio demonstrating the candidate's design process and experience
Skills/Talents
Collaborates across the organization to ensure alignment of stakeholder needs
Demonstrated ability to manage multiple projects simultaneously
Practices extreme ownership and transparency
Proficient in Microsoft Office Suite
Familiar with Project Management software
Exemplifies Breeze's safety culture, values, and mission
Excellent oral and written communication skills
Excellent problem-solving skills
Ability to work with individuals and teams at all levels in the organization
Perks of the Job
Travel on Breeze and other Airlines too!
Breeze Airways provides equal employment opportunities to all Team Members and applicants for employment and prohibits discrimination and harassment of any type without regard to race, color, religion, age, sex, national origin, disability status, genetics, protected veteran status, sexual orientation, gender identity or expression, or any other characteristic protected by federal, state, or local laws. This policy applies to all terms and conditions of employment, including recruiting hiring, placement, promotion, termination, layoff, recall, transfer, leaves of absence, compensation and training.
Breeze Airways will never request your Social Security Number, Driver's License or Date of Birth on our job postings. Job Postings requesting any or all of this information should be regarded as a scam. To ensure you are applying to an actual Breeze Airways posting, please apply online at www.flybreeze.com then click "Careers" at the bottom of the page.