Technology Operations Specialist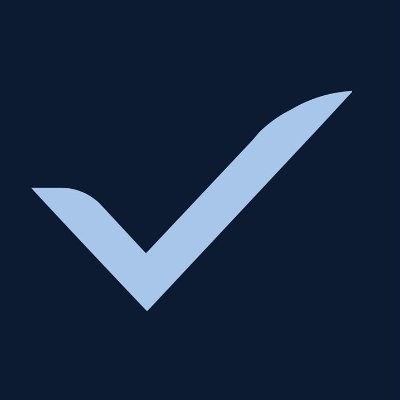 Breeze Airways
IT, Operations
cottonwood heights, ut, usa
Posted on Thursday, May 4, 2023
Working at Breeze Airways is an exciting endeavor and a serious commitment to bring "The World's Nicest Airline" to life. We work cross-functionally with truly awesome Team Members to deliver on our mission: "To make the world of travel simple, affordable, and convenient. Improving our guests travel experience using technology, ingenuity and kindness."
Breeze is hiring- join us!
The Technology Operations Specialist assists the Director, Manager, and Supervisors of Technology Operations in providing IT support to all Breeze Team Members. The primary function of the Technology Operations Specialist position is to be the first point of contact for Breeze Team Members requiring technical assistance. Our team of technicians are tasked with identifying, prioritizing, and cataloging incidents and requests.
Here's what you'll do
Respond to technical support incidents and requests in-person, via the ticketing system, email, chat, and on the phone in a friendly, professional, and timely manner
Identify, troubleshoot, and resolve problems, or escalate the issue when applicable
Communicate known problems and fixes to Team Members
Submit knowledge base solutions
Assist other technology Team Members in research of problems
Responsible for troubleshooting a myriad of hardware, network, and software issues
Add/delete/modify user account information and document accordingly
Address requests to add, modify, create, and remove permissions
Set up equipment for Team Members' use, ensuring proper installation of cables, operating systems, and software
Maintain records of system setups and installations in the asset management system
Refer major hardware or software problems or defective products to business partners or other technology Team Members for service
Assist with Microsoft Teams and Logitech meeting room equipment and services
Monitor enterprise systems for performance, reliability, and capacity and execute appropriate support, maintenance, upgrades, and changes as needed
Complete enterprise project work
Support iPhone and Android handheld devices
Inspect equipment and complete order records to prepare equipment for delivery to Team Members
Install and perform minor repairs to hardware, software, or peripheral equipment following design and install specifications
Microsoft Business 365 administration
Maintain Team Member accounts and permissions in Microsoft Azure Active Directory
Other duties as assigned
Achieve performance measures and adhere to established standards in conjunction with Breeze Aviation Group Values of Safety, Kindness, Integrity, Ingenuity and Excellence
Here's what you need to be successful
Minimum Qualifications
2+ years previous service desk and/or system administration experience
Experience using Active Directory (Azure AD preferred)
Windows 10 operating system and Microsoft Business 365 working knowledge and certifications
Basic network administration (DHCP, DNS) and troubleshooting experience
Apple MacOS and iOS technical support and working knowledge
Hardware knowledge
High performance orientation, ability to work well under pressure, prioritize projects, meet deadlines, and maintain flexibility
Strong attention to detail, organization, and time management skills
Self-starter must have a positive attitude and strong desire for success
Preferred Qualifications
4-year degree in Information Systems or related technical degree/certificate
Network+ certification
A+ certification
Skills/Talents
Rotating 24/7 on-call duty required
Regular schedule hours will be 1st, 2nd or 3rd shift, as needed
Be comfortable in learning and tackling projects utilizing unfamiliar technologies
Positive attitude and the ability to work effectively in a peer-oriented small team environment with minimal supervision
High level of integrity and ethics, able to handle sensitive and/or proprietary information with discretion and confidentiality
Exemplary customer service and interpersonal skills
Ability to build and maintain rapport with business partners and team members
Exemplifies Breeze's safety culture, values, and mission
Excellent oral and written communication skills
Excellent problem-solving skills
Ability to work with individuals and teams at all levels in the organization
Perks of the Job
Health, Vision and Dental
Health Savings Account with Breeze Employee Match
401K with Breeze Employee Match
PTO
Travel on Breeze and other Airlines too!
Breeze Airways provides equal employment opportunities to all Team Members and applicants for employment and prohibits discrimination and harassment of any type without regard to race, color, religion, age, sex, national origin, disability status, genetics, protected veteran status, sexual orientation, gender identity or expression, or any other characteristic protected by federal, state, or local laws. This policy applies to all terms and conditions of employment, including recruiting hiring, placement, promotion, termination, layoff, recall, transfer, leaves of absence, compensation and training.
Breeze Airways will never request your Social Security Number, Driver's License or Date of Birth on our job postings. Job Postings requesting any or all of this information should be regarded as a scam. To ensure you are applying to an actual Breeze Airways posting, please apply online at www.flybreeze.com then click "Careers" at the bottom of the page.