Manager Workday HRIS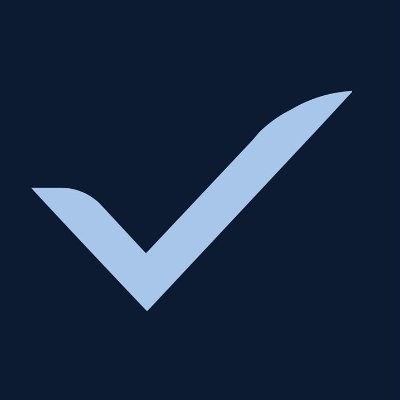 Breeze Airways
cottonwood heights, ut, usa
Posted on Saturday, May 6, 2023
Working at Breeze Airways is an exciting endeavor and a serious commitment to bring "The World's Nicest Airline" to life. We work cross-functionally with truly awesome Team Members to deliver on our mission: "To make the world of travel simple, affordable, and convenient. Improving our guests travel experience using technology, ingenuity and kindness."
Breeze is hiring- join us!
Breeze Airways is looking for an HRIS (Human Resource Information System) Manager to oversee our HRIS System, Workday. This Manager will provide necessary training and collaborate with leaders and team members across the company to ensure the Breeze HRIS has complete and accurate team member data, goals, career planning, and company objectives.
Here's what you'll do
Oversee and maintain optimal function in our HRIS system maintenance including database management, network support, installation, customization, development, maintenance and upgrades to the system and modules.
Oversees the procurement of appropriate hardware and software to ensure that the organization has high quality, efficient systems.
Perform HRIS system maintenance, including assisting in the review, testing, and implementation of system upgrades or patches
Maintain HRIS system database, integrations, and security
Collaborate with functional and technical staff to coordinate the application of upgrades or fixes
Maintain data integrity in the system by running queries and analyzing data, recommending corrections and changes where needed, and developing training and improvement recommendations for company-wide system users and administrators
Manage projects and process improvement, including applying change management experience to facilitate movement of team member data to new levels of quality
Recommend process and internal guest improvements with innovative solutions, and policy changes.
Generate dashboards, reports, and queries, including writing, maintaining, and supporting a variety of dashboards, reports, or queries utilizing appropriate reporting tools
Train system users and administrators on processes and functionality
Maintain awareness of current system trends with a focus on service, development, and support
Provides production support, including researching and resolving HRIS problems, unexpected results, or process flaws
Perform or monitor automated scheduled activities
Here's what you need to be successful
Minimum Qualifications
4-year degree in Computer Science, Human Resource Management, or related field and/or equivalent experience.
5+ years of experience in Business Analyst or Database Management
2+ years of experience in a Leadership Role
Previous Experience implementing/maintaining Workday HCM (HRM, Benefits, Talent Management, Recruitment, Payroll, etc.)
Preferred Qualifications
1+ years of experience in a Human Resource role overseeing policies and procedures to ensure the HRIS meets organizational needs and goals
Project Management experience
Previous Airline Experience
Experience with Organizational Change Management
SHRM-CP or SHRM-SCP
SOX compliance experience
Skills/Talents
Exemplifies Breeze's safety culture, values, and mission
Operates with the highest integrity, tackles problems with ingenuity, constantly pursues excellence, and exercises kindness in all interactions
The ability to read, write, and speak the English language fluently
Strong Verbal and written communication skills
Excellent Organizational skills with extreme attention to detail.
Proficient in Microsoft Office Suite including Teams, PowerPoint, Outlook and Excel
Excellent interpersonal and problem-solving skills
Thorough understanding of database
Ability to facilitate cooperative relationships between/among people and departments
Ability to work with individuals and teams at all levels in the organization
Perks of the Job
Health, Vision, and Dental
Health Savings Account with Breeze Employee Match
401K with Breeze Employee Match
PTO
Travel on Breeze and other Airlines too!
Breeze Airways provides equal employment opportunities to all Team Members and applicants for employment and prohibits discrimination and harassment of any type without regard to race, color, religion, age, sex, national origin, disability status, genetics, protected veteran status, sexual orientation, gender identity or expression, or any other characteristic protected by federal, state, or local laws. This policy applies to all terms and conditions of employment, including recruiting hiring, placement, promotion, termination, layoff, recall, transfer, leaves of absence, compensation and training.
Breeze Airways will never request your Social Security Number, Driver's License or Date of Birth on our job postings. Job Postings requesting any or all of this information should be regarded as a scam. To ensure you are applying to an actual Breeze Airways posting, please apply online at www.flybreeze.com then click "Careers" at the bottom of the page.