Talent Coordinator - Part Time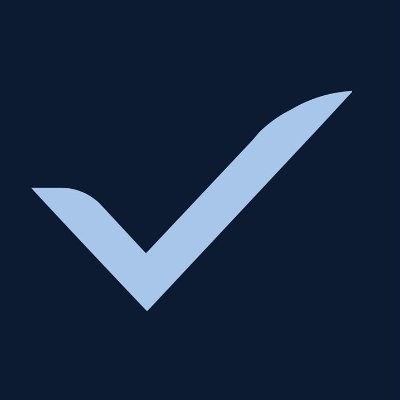 Breeze Airways
People & HR
Posted on Tuesday, May 16, 2023
Working at Breeze Airways is an exciting endeavor and a serious commitment to bring "The World's Nicest Airline" to life. We work cross-functionally with truly awesome Team Members to deliver on our mission: "To make the world of travel simple, affordable, and convenient. Improving our guests travel experience using technology, ingenuity and kindness."
Breeze is hiring- join us!
The Talent Coordinator is an essential part of the candidate's hiring journey and is involved in every stage of the hiring process to ensure it runs smoothly and efficiently. They support the Talent Acquisition Specialists, Hiring Managers, and Candidates by facilitating an applicant's movements throughout the Breeze Airways recruitment and selection process. We are looking for a coordinator that lives within 50 miles of one of our Breeze Bases: BDL, MSY, ORF, PVD, PVU, TPA
Here's what you'll do
Become an expert with the Recruitment Applicant Tracking System (ATS) and help applicants navigate the tool
Administrator for Applicant Tracking System by adding and removing Team Members as needed
Monitor and respond to emails in the Recruitment Mailboxes
Provide superior customer service to all Team Members and applicants by promptly responding to inquiries
Oversee the Team Member Referral Program and notify Team Members and Payroll of cash rewards
Liaison with the Marketing team to ensure Recruitment Website is current and correct
Conduct inventory of marketing materials (brochures, giveaways, banners, etc.)
Check in/out recruitment marketing material for Corporate and Off Campus events
Post jobs to Social Medial and various Job Boards as needed
Schedule and confirm candidate interviews including On Demand, Live Video, Video Face-to-Face, and Live Face-to-Face interviews for all Breeze Departments
Prepare for Live Face-to-Face interview sessions by ordering supplies, printing needed documents and preparing interview spaces
Scan candidate interview paperwork into Breeze's OneDrive System if required
Assist with Pilot Questionnaire and Logbook tracking
Assist with the preparation and submission of Pilot PRIA Forms to the FAA and previous employers as well as tracking PRIA form completion
Scan returned Logbooks, Questionnaires & PRIA forms into the Breeze's OneDrive system
Assist with the preparation and submission of E3 Pilot Visas Forms and tracking E3 progress and completion
Assist E3 Pilots transitioning to United States
Assist with submission of Flight Attendant Documents to the Inflight and Travel Teams including uploading documents into the Breeze One Drive System
Assign candidates to Flight Attendant and Pilot Training Classes
Assist with Intern Hiring Program by posting jobs on Handshake
Invite candidates to complete an online survey
Other duties and tasks as assigned
Achieve performance measures and adhere to established standards in conjunction with Breeze Aviation Group Values of Safety, Kindness, Integrity, Ingenuity, and Excellence
Here's what you need to be successful
Minimum Qualifications
High School Diploma or equivalent educational achievement
Technology-proficient
Outstanding organizational and time management skills
Detail-oriented
Exceptional communication skills and understanding of how to serve as a liaison with other departments
Understanding of high-volume recruitment, operations, and/or training
Comfortable using Microsoft Office Suite to include Teams, Excel, Word, and PowerPoint
Live within 50 miles of one of the Breeze base cities (Charleston, SC, Hartford, CT, New Orleans, LA, Norfolk, VA, Providence, RI, Provo, UT, Tampa, FL)
Preferred Qualifications
Experience in the aviation industry
Experience in a Recruitment, Training, or Operations support role
Experience using an Applicant Tracking Systems
Experience using an On-Demand Video Interviewing System
Skills/Talents
Operates with the highest integrity, tackles problems with ingenuity, constantly pursues excellence, and exercises kindness in all interactions
Take initiative to resolve problems and continuously improve processes
Maintain data integrity in all work processes to ensure compliance with federal and state regulations
Ensure confidentiality and security of applicant data
Ability to flex and multitask as needed
Ability to work with minimal supervision
Perks of the Job
Health, Vision, and Dental
Health Savings Account with Breeze Employee Match
401K with Breeze Employee Match
PTO
Travel on Breeze and other Airlines too!
Breeze Airways provides equal employment opportunities to all Team Members and applicants for employment and prohibits discrimination and harassment of any type without regard to race, color, religion, age, sex, national origin, disability status, genetics, protected veteran status, sexual orientation, gender identity or expression, or any other characteristic protected by federal, state, or local laws. This policy applies to all terms and conditions of employment, including recruiting hiring, placement, promotion, termination, layoff, recall, transfer, leaves of absence, compensation and training.
Breeze Airways will never request your Social Security Number, Driver's License or Date of Birth on our job postings. Job Postings requesting any or all of this information should be regarded as a scam. To ensure you are applying to an actual Breeze Airways posting, please apply online at www.flybreeze.com then click "Careers" at the bottom of the page.