Materials Technical Representative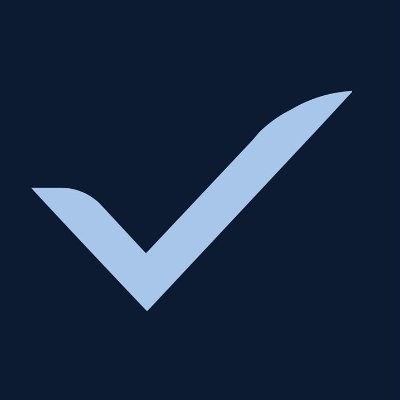 Breeze Airways
IT
Chantilly, VA, USA
Posted on Friday, May 26, 2023
Working at Breeze Airways is an exciting endeavor and a serious commitment to bring "The World's Nicest Airline" to life. We work cross-functionally with truly awesome Team Members to deliver on our mission: "To make the world of travel simple, affordable, and convenient. Improving our guests travel experience using technology, ingenuity and kindness."
Breeze is hiring- join us!
Under the general direction of the Materials Manager, the Material Technical Representative will provide direct and continuous oversight of company inventory, tooling and equipment to Essential Maintenance Providers (EMP), Material stockrooms, warehouses and station start-ups in the Breeze network.
Here's what you'll do
Act as a liaison between the Business Partners and Breeze Airways
Develop strong supplier and internal work group relationships by working closely with suppliers, onsite Maintenance and QC representatives to identify material requirements and determine the best method in obtaining materials utilizing company inventories and best sourcing practices.
Performing continuous surveillance of Material support shop areas at EMP
Ensuring tools and equipment are properly maintained, calibrated tooling and Shelf-life in compliance
Maintaining a progress log that accurately presents the status of the aircraft and part status
Carry out material planning activities working directly with the AOG desk and Material Operations
Participate in Daily Planning Calls representing HMV and Supply Chain.
Coordinate with Material personnel to ensure all material & Tooling is available for scheduled events.
Purchase aircraft parts from OEM's (Original equipment manufacturers), Embraer/Airbus, and aircraft parts brokers at the best overall cost to the company to support the heavy maintenance event.
Coordinates with Engineering, Internal/External Shops, Inventory Planning, Embraer, and Airbus Technical Support to determine correct part(s) needed for maintenance requirements.
Attend pre-induction and post audit meetings in addition to any other on-site hangar meetings at MRO
Perform duties including receiving, binning, shipping of materials and cycle counts to comply with Sarbanes & Oxley (SBO) filings
Ensure parts are received with the proper supporting legal documentation, certify parts are from an approved source for use on aircraft and perform Receiving Inspection functions in accordance with the General Maintenance Manual and all applicable Federal Aviation Regulations
Prepare and ship Hazmat material in accordance with IATA and DOT requirements and regulations
Coordinate with all stake holders for on-time Breeze Material start-up
Achieve performance measures and adhere to established standards in conjunction with Breeze Aviation Group Values of Safety, Kindness, Integrity, Ingenuity, and Excellence
Here's what you need to be successful
Minimum Qualifications
3+ years Material or technical supply chain experience
2+ years of experience at an FAR 121 air carrier
Must be able to read and interpret aircraft maintenance manuals and specifications.
Must have a valid driver's license and a valid Passport with unrestricted travel access
Must have authorization to work in the US as defined by the Immigration Reform Act of 1986
Must be at least 18 years of age
Must be flexible and willing to workdays, nights, weekends, holidays, and overtime if needed
Must be willing to travel over 70% and up to 100% of the time, including possible international business travel
Must be willing to work with other departments within the company as needed
High performance orientation, ability to work well under pressure, prioritize projects, meet deadlines, and maintain flexibility.
Strong attention to detail, organization, and time management skills
Self-starter must have a positive attitude and strong desire for success
Must pass a DOT pre-employment drug test
Must pass a TSA required fingerprint-based criminal history records check and a Breeze background check
Preferred Qualifications
4-year degree in Aerospace, Aviation Maintenance, or Business
Experience with maintenance management software, particularly TRAX
Project management background
Background in aviation technical supply chain leadership
Valid FAA Airframe and Powerplant License (A&P)
Skills/Talents
Skills in Microsoft Office Suite (Word, Excel, Outlook)
Excellent communications skills, both verbal and written
Strong presentation skills, with the ability to communicate to Leadership
Must be able to handle high-stress situations
Ability to work with fellow Team Members with a variety of personalities
Ability to multi-task easily
Must be fluent in English
Ability to lift, carry, and move medium to heavy weights of 50 pounds or more
Must be able to climb, bend, kneel, crawl, and stoop frequently in relatively confined spaces
Perks of the Job
Health, Vision and Dental
Health Savings Account with Breeze Employee Match
401K with Breeze Employee Match
PTO
Travel on Breeze and other Airlines too!
Breeze Airways provides equal employment opportunities to all Team Members and applicants for employment and prohibits discrimination and harassment of any type without regard to race, color, religion, age, sex, national origin, disability status, genetics, protected veteran status, sexual orientation, gender identity or expression, or any other characteristic protected by federal, state, or local laws. This policy applies to all terms and conditions of employment, including recruiting hiring, placement, promotion, termination, layoff, recall, transfer, leaves of absence, compensation and training.
Breeze Airways will never request your Social Security Number, Driver's License or Date of Birth on our job postings. Job Postings requesting any or all of this information should be regarded as a scam. To ensure you are applying to an actual Breeze Airways posting, please apply online at www.flybreeze.com then click "Careers" at the bottom of the page.