Senior Program Manager, CRM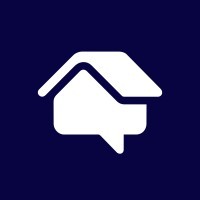 HomeAdvisor
Operations
New York, NY, USA
Posted on Sunday, September 10, 2023
Angi® is transforming the home services industry, creating an environment for homeowners, service professionals and employees to feel right at "home." For most home maintenance needs, our platform makes it easier than ever to find a qualified service professional for indoor and outdoor jobs, home renovations (or anything in between!). We are on a mission to become the home for everything home by helping small businesses thrive and providing solutions to financing and booking home jobs with just a few clicks.
Over the last 25 years we have opened our doors to a network of over 200K service professionals and helped over 150 million homeowners love where they live. We believe home is the most important place on earth and are embarking on a journey to redefine how people care for their homes. Angi is an amazing place to build your dream career, join us—we cannot wait to welcome you home!
About the Role
Angi is seeking an experienced and results-driven program management leader to drive an enterprise transformation in what we sell and how we sell it. A successful candidate will have successfully led large and complex transformation projects that include rebuilding old tools/technologies and major business process change management.
This person will work across the organization, partnering with the teams in product, engineering, sales, customer care, IT/Infrastructure, operations, and more to set up and drive a successful program.
What you'll do
This person will be responsible for our development of a rigorous plan to rebuild the products we sell, the tools we use to sell them, and the procedures and processes we use to sell effectively. After the plan is in place, this person will be the single threaded owner of the large, enterprise-wide program to execute the transformation. They will have significant exposure to senior-most leadership, including our Chief Product Officer, Chief Revenue Officer, EVP of Strategy, and CEO.
A successful candidate will have a strong owner mindset. They are not the navigator trying to help others reach the destination; they are driving the bus – holding people accountable to milestones, driving resolution on complex decisions and tradeoffs, supporting resourcing, and owning the overall project plan. The person who succeeds in this role brings clarity, consistency, strong communication and change management skills, and the ability to get hard questions answered and advance a very complex program in a way that delivers iterative value for our customers and our business, reducing risk along the way to continuously build confidence in our intended outcome.
Become a subject matter expert on the nature of the products we sell and the technologies we use to sell them
Lead the development of the plan to rebuild key sales technologies and infrastructure, including phasing, risk mitigation, staffing, budget, contract negotiation, process/policy change, and execution
Thrive within ambiguity and find new, creative ways to solve problems every day, with data as your guide
Ruthlessly prioritize the most important things to accelerate impact
Orient yourself and those around you around measurable impact
Who you are
5+ years of technology program management experience, including leadership roles in major technical and business transformation with a track record of delivering complex technical solutions on time and on spec in tech organizations that don't have robust infrastructure
Fast Learner: You can learn new surfaces quickly and successfully organize and drive effective projects even as you are coming up to speed
Sees around corners: Large projects like this have risks and challenges that are hard to anticipate. This person is always hunting for the next set of risks, has an intuition to anticipate challenges, and de-risks them before they strike.
Biased for action: you make good decisions with incomplete data and are constantly optimizing for learning.
A bar raiser: you inspire others to bring their 'A' game and are constantly looking for opportunities for improvement. You don't accept "because that is the way we've always done it."
An owner: you can seamlessly straddle thinking about both the product and the business. You never say "that is not my job." You are willing to speak truth to power and to have hard conversations
An influencer: You are able to bring people from different functions together, align them around a goal, and get them excited about achieving it
An amazing communicator: You can tell a compelling story, you can make the complex simple, you communicate clearly and concisely and can tailor your message to your audience, bringing people together and translating between disciplines to drive results and mediate disagreement
We value diversity
We know that the best ideas come from teams where diverse points of view uncover new solutions to hard problems. We welcome and value individuals who bring diverse life experiences, educational backgrounds, cultures, and work experiences.
Compensation & Benefits:
The salary band for this position is $140,000 - $180,000, commensurate with experience and performance. Compensation may vary based on factors such as cost of living
This position will be eligible for a competitive year end performance bonus & equity package.
Flexible vacation policy; work hard and take time when you need it
Full medical, dental, vision package to fit your needs
Pet discount plans & retirement plan with company match (401K)
#LI-Hybrid
#BI-Hybrid