Mortgage Loan Officer, Direct to Agent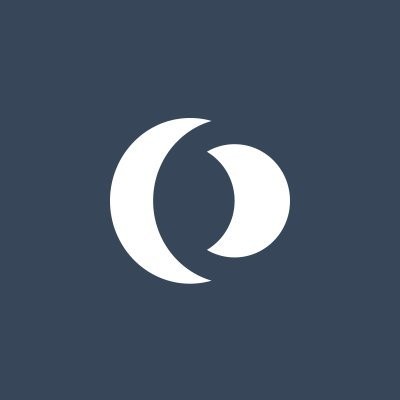 Homeward
Colorado, USA · Arizona, USA
Posted on Tuesday, February 2, 2021
Our Values
THE GOLDEN RULE
Whether we're dealing with colleagues or customers, we follow The Golden Rule, treating others the way we want to be treated. It's a simple rule, but it's also significant: we don't prioritize money or growth over people, and we practice empathy at every opportunity.
CALM FOCUS
We work in tech and build solutions for real estate. Both are fast-paced and stressful industries. So it's important that we focus on the larger objective rather than rushing from one task to the next. If something is out of scope, we say "No." If something feels rushed, we pump the brakes. This calm focus helps us create solutions our customers love.
ONE TEAM, ONE DREAM
Big problems require big solutions. We look at our customers' experience holistically, and recognize that solving them requires collaboration across teams. This approach extends to cooperation among our three affiliate companies — Homeward, Homeward Mortgage and Homeward Title — and produces a more integrated homebuying experience.
About the opportunity
The Loan Officer is the face of Homeward Mortgage and responsible for servicing new customer opportunities being generated by the company. In doing this, you'll own the agent and customer experience while being responsible for ensuring that all parties to the transaction remain confident and informed about their transaction. Leads will be provided to you and the main responsibility will be to engage, build, maintain the referral relationship and converting the client. As part of the team, you'll be supported by an industry-leading team of Loan Officer Assistants, Processors, Underwriters and Closers while collaborating with our growth team to make Homeward Mortgage the preferred home finance provider for every top agent in our markets.
This position is not eligible for visa sponsorship.
In this role, you will
Accountable for converting leads,driving an increase in share of wallet, consistent and transparent relationships with our agent partners and customers

Manage a pipeline of homebuyers and agents, ensuring they receive top service and exceptional responsiveness

Deliver a world class mortgage experience with excellent service

Quarterback your transaction team to ensure status updates are communicated to internal teams, agent partners and homebuyers in a timely manner, ensuring they are up to date on file status and well equipped to navigate any unique circumstances

Originate agency conforming, FHA, VA, and jumbo residential mortgage loans

Quote interest rates, structure and restructure loans

Collaborate with internal teams to creatively solution for challenging underwriting scenarios
What you'll bring
3+ years of experience originating FNMA, FHLMC, FHA, VA and Non-Conforming (Jumbo) mortgages

Expert knowledge of Desktop Underwriter (DU) and purchase mortgages

Superior customer services skills

Strong written and verbal communication skills

Strong time-management and project management skills

Sales mentality and drive to grow your business and relationships

Ability to thrive in a fast-paced, high production environment

The initiative to build something new

NMLS licensed and located in Texas, Florida, Arizona, Colorado, or Georgia
This is a commission based position.
Pay and benefits
Compensation range: Commission only

Remote-first environment (our Headquarters are in Austin, TX)

Exciting stock option grant for every full-time employee

401(k) employer contribution match

Health and wellness benefits, including medical, dental, vision, and life insurance

Twenty days of vacation, five sick days, twelve company holidays, and two floating holidays each year

Generous paid parental leave of up to 14 weeks
See more about how Homeward takes care of our team by providing a generous package of benefits here.
About Homeward
Buying a home should be an exciting milestone. But all too often, it's stressful, especially when you're buying and selling at the same time. So we're redesigning the home-buying experience. We're a fast-paced real estate startup that empowers agents to help homebuyers craft their best offer – so they can buy before they sell, get more negotiating better terms with a cash offer, and close on time.
Founder and CEO Tim Heyl, a 10-year industry veteran and owner of one of the fastest-growing agent teams in the country, started Homeward in 2018. In fact, he bought our first customer's home with his life savings. His idea evolved into our Homeward Offer. It's more than an offer; it's the power to buy a new home on your terms. It's the convenience that keeps you from moving twice. And it's the savings that come from having everything you need in one place.
We've raised more than $160MM in equity capital from top-tier venture investors, including Norwest, Blackstone Alternative Asset Management, Adams Street, Javelin, and LiveOak. Our leadership team includes real estate, mortgage, and technology experts.