Accounts Receivable Manager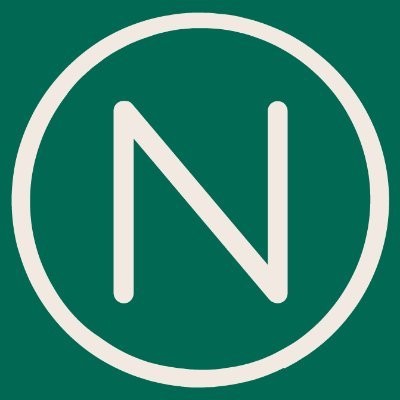 Niche.com
Accounting & Finance
Remote
Posted on Friday, September 1, 2023
About Niche
Niche is the leader in school search. Our mission is to make researching and enrolling in schools easy, transparent, and free. With in-depth profiles on every school and college in America, 140 million reviews and ratings, and powerful search tools, we help millions of people find the right school for them. We also help thousands of schools recruit more best-fit students, by highlighting what makes them great and making it easier to visit and apply.
Niche is all about finding where you belong, and that mission inspires how we operate every day. We want Niche to be a place where people truly enjoy working and can thrive professionally.
About The Role
We are looking for an Accounts Receivable Manager to hit the ground running in this newly created role to build and operationalize billing and collections. This role requires someone who is energized by a fast-paced, but collaborative culture, and who wants to build a high-level team.
The right candidate will have deep experience in building a full-cycle AR, cash receipts function in an enterprise SaaS company, and strong leadership skills to build and manage a team. This is your opportunity to completely own the billing to cash process and build out a function that will noticeably impact the entire company.
This position will report to the Controller where you will manage a team of two initially and grow the team as the company expands.
Primary Responsibilities:
Design and build out the billing and collection department of a fast growing SaaS company.
Clear and documented SOPs will ensure timely and accurate billing and collections.
Build high-quality touches with customers to increase trust and loyalty.
Engage closely with the Sales team and develop a collaborative partnership to drive results.
Be responsive to customer inbound communications and be proactive in reaching out to customers to solve open issues.
Provide strong technical and administrative coaching to the team that leads to proactive problem resolution.
Effectively communicate job expectations and regularly provide feedback on direct report performance.
What You Will Do
During the First Month:
Learn about Niche by meeting with various team members to learn more about our company through our Onboarding meetings. This role will work heavily with Sales, RevOps and the Controller.
Gain an understanding of our invoice to cash process.
Develop an understanding about our company, customers, and product offerings.
Learn the Accounting (and related) systems including Intacct and SalesForce.
Within 3 Months:
Take complete ownership of the invoice to cash process and look for ways to improve and streamline.
Ensure compliance with internal control requirements, policies, and procedures.
Collaborate cross functionally with other teams to improve AR processes and provide excellent service to all customers, both internal and external
Within 6 Months:
Have a deep knowledge of our company, products and accounting
Look for process improvements, automation and efficiencies
Develop and implement strategic initiatives to achieve company goals and objectives
Mentor AR team and encourage the team to continue growing professionally
Within 1 Year
Expand scope of responsibility within functions and across functions
Become a reliable, go-to and trusted business partner and team member
What We Are Looking For
AA/BA/BS in Finance, Accounting, Business, or related field preferred
5 plus years of experience owning the accounts receivable and billing function (Required)
SaaS experience preferred
Strong leadership experience
3+ years of SalesForce experience required
Experience with enterprise-level accounting systems, Intacct or similar (e.g., NetSuite, Oracle, etc.)
High level of proficiency with MS Excel and Google Sheets
Highly organized, with good time management and prioritization skills, acute attention to detail, works with a sense of urgency to meet deadlines
Adaptable, versatile, and able to work in a fast paced and adapting environment managing multiple priorities
Excited to work in a culture of measurability and continuous optimization
Are you excited about the position and its responsibilities, but hesitant because your experience doesn't align 100% with the posted requirements? We believe you are more than a resume, so go for it! You won't want to miss the opportunity to play a part in helping students find where they belong.
Why Niche?
We are a fully flexible workforce empowering our employees to choose to work remotely, in our Pittsburgh office or whatever combination suits you

Full time, salaried position with competitive compensation in a fast-growing company

Best-in-class 100% paid employee health plan, including vision and dental and supplemental coverage

Flexible Paid Time Off Policy

Stipend that allows you to build your work from home office in a style and function that suits your personal preferences

Parental leave for all employees (12 weeks fully paid) in addition to short term disability for birthing parents

Meaningful Stock options and 401(k) wit

h employer match

Your ideas and work will make an immediate impact on our company and millions of users

You will join a team that cares about you, our mission, our work - and celebrates our wins together!
Niche will only employ those who are legally authorized to work in the United States without sponsorship now or in the future for this opening.
We are currently hiring in states where we currently have employees: AZ, CA, CT, FL, GA, IL, IN, KY, LA, ME, MD, MA, MI, MO, NE, NH, NJ, NY, NC, OH, OK, OR, PA, SC, TN, TX, VA, WA, DC, WV.
Candidates only. No recruiters or agencies, please. Sorry, we do not offer relocation assistance.
Niche is an equal opportunity employer committed to fostering an inclusive, innovative environment with the best employees. Therefore, we provide employment opportunities without regard to age, race, color, ancestry, national origin, religion, disability, sex, gender identity or expression, sexual orientation, or any other protected status in accordance with applicable law.
All interviews are being held remotely. If there are preparations we can make to help ensure you have a comfortable and positive interview experience, please let us know.