Senior Software Engineer - Loading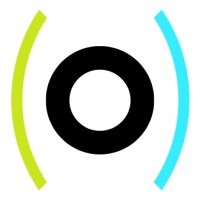 Ocient
Software Engineering
Remote
Posted on Saturday, October 15, 2022
Job Title: Sr. Software Engineer - Loading
Location: Remote or Hybrid (Chicago, IL)
Hiring Manager: Engineering Director
Estimated salary range*: $145,000 to $185,000
• The salary offered for this position will be based on a candidate's experience and skill demonstrated during interviews and other evaluations
Ocient is a venture-funded startup building a SQL compliant, exabyte-scale, high-performance data platform. It is a distributed system optimized for NVMe drives, RDMA networks and high core count processors. We are led by a management team with seven successful startup exits, including Cleversafe which was one of the largest software startup exits in Chicago's history.
Job Overview:
Ocient is looking for experienced Software Engineers to join the Solutions Engineering team. Solutions Engineering is a software development team focused on Ocient's Loading and Transformation platform, streaming systems, connectors, and other custom capabilities. The team works closely with end customers and the rest of the Ocient engineering teams to deliver massive-scale data solutions. Ideal candidates are passionate about large-scale systems engineering, high-performance distributed systems, and ensuring customer success.

Responsibilities:
Design, implement, and validate batch and stream loading systems to ingest terabytes of data per day.

Collaborate across engineering teams and customer engagements to deliver world-class massive-scale data solutions.

Program in Java, C++, Python, and Go to build and monitor distributed software systems.

Work with cutting-edge open-source software and constantly evaluate the next generation of big data software.

Work closely with Sales, Product, and End Customers to ensure business success.
Qualifications:
5+ years of relevant industry experience.

Strong fundamental computer science skills.

A good working knowledge of Linux, containers, networking, and databases.

The ability to own, communicate, and manage risk associated with large complex problems.

Java

Kafka
An ideal candidate will have:
A "polyglot" skill set with a demonstrated ability and desire to work across different domains and problems.

Experience delivering end-to-end customer facing systems.

Experience developing high performance distributed systems in C++, Java, or Go.

Prior experience developing data pipelines (ETL) and stream processing with an established framework (e.g. Apache Flink, Kafka Streams) is highly preferred.

Knowledge of container orchestration systems and cloud-native software development.

Desire to work in a fast paced, startup environment with a highly collaborative team.

Strong sense of urgency and commitment to customer success.

You are not required to have experience in each of these areas. Ocient cares more about general engineering skill and passion for large-scale distributed systems.
Equal Opportunity Employer
Ocient is proud to be an Equal Opportunity and Affirmative Action employer. We do not discriminate based upon race, religion, color, national origin, sex (including pregnancy, childbirth, or related medical conditions), sexual orientation, gender, gender identity, gender expression, transgender status, sexual stereotypes, age, status as a protected veteran, status as an individual with a disability, or other applicable legally protected characteristics. Ocient is committed to providing reasonable accommodation for candidates with disabilities in our recruiting process.
This policy applies to all employment practices within our organization, including hiring, recruiting, promotion, termination, layoff, recall, leave of absence, compensation, benefits, training, and apprenticeship. Ocient, Inc. makes hiring decisions based solely on qualifications, merit, and business needs at the time.