Senior Manager, Sales Operations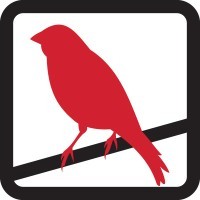 Red Canary
Sales & Business Development, Operations
Denver, CO, USA
Posted on Thursday, May 4, 2023
Who We Are
Red Canary was founded to create a world where every organization can make its greatest impact without fear of cyber threats. We're a cyber security company who protects, supports and empowers organizations to make better security decisions so they can focus on their mission without fear of cyber threats.
The combination of our market-defining technology and expertise prevents breaches every day and sets a new standard for partnership in the industry. We're united in our commitment to customers and grounded in our values, which earned us a place on the Forbes Best Start-up Employers 2022 list. If our mission resonates with you, let's talk.
What We Believe In
- Do what's right for the customer
- Be kind and authentic
- Deliver great quality
- Be relentless
Challenges You Will Solve
We are looking for a strategically-minded and operationally-focused Sales Operations leader who will architect and improve upon key business processes and evolve our systems to support growth. In this role you will provide leadership in all facets of Sales Operations, including: go-to-market planning, compensation planning and administration, territory management, forecasting, quoting, deal desk, reporting and data quality initiatives. You will be joining a dynamic startup with established product/market fit, a strong customer base, and exponential growth. Through your persistence, determination, and creativity, you will help accomplish Red Canary's mission to make security better for businesses of all sizes. You have a roll-up-your-sleeves mindset and are ready to harness your sales operations experience within a high-growth, fast paced technology company. We can't wait to learn from you.
What You'll Do
Lead a team of Sales Operations Specialists focused on supporting the sales teams at the day-to-day level, including reporting and tool usage
Lead the Deal Desk Specialists by helping to build new processes and communication paths between the deal desk and users, and ensuring adherence to those processes
Oversee commission administration, ensuring accuracy in the commissions paid out and assisting in issue resolution and inquiries, including socializing any plan exceptions with the Sales Comp Committee
Design processes and align systems enabling the business to scale
Ensure the highest degree of data quality in all areas of sales operations
Build and update process documentation, tool training documentation and integration documentation as it pertains to sales operations
Conduct periodic reviews with your team members, focused on identifying areas for improvement and self-awareness as well as crafting and tracking quarterly personal goals for your team
Create departmental and individual performance objectives that align to company objectives, and ensure that your team is working towards those objectives
Define the overarching sales operations strategy, including making data-based decisions around tooling, process implementation and improvement
Work directly with sales leadership to ensure they are getting the information they need to understand and manage their business and their teams are enabled to be as efficient and effective as possible
Work collaboratively with sales leadership to optimize sales territory coverage leveraging a data-driven approach
Team with Sales Enablement to introduce new processes, tool training and broad-based Sales messaging
Work with the VP, Revenue Operations on decisions that are cross-team or cross-functional in nature to ensure internal stakeholder buy-in
What You'll Bring
8+ years of demonstrated expertise in early stage companies entering the growth phase and throughout it.
5+ years of managing a Sales Operations team
2+ plus years of sales compensation experience as an individual contributor and/or managing the sales compensation function including comp design in an SaaS organization
Extensive first-hand experience with progressive sales automation systems and demonstrable ability to improve sales productivity; hands-on knowledge of Salesforce and CPQ solutions a strong plus.
Acute attention to detail, creative problem solving skills, customer-service attitude, unrelenting curiosity and a strong work ethic
Targeted compensation range: $137,500 - $182,500 + bonus eligibility and equity
Why Red Canary?
Red Canary is where people embody our mission to improve security outcomes for all. People work hard to maintain a culture that encourages authenticity in order to do your best work. Our people are driven and committed to finding the best security outcomes, delivering real and actionable answers, and being transparent along the way.
At Red Canary, we offer a very rich benefits program to our full-time team members so they can focus on their families and improving our customers' security. For a full list of benefits, please review our Benefits Summary:
https://resource.redcanary.com/rs/003-YRU-314/images/Benefit%20Summary%202023.pdf
Individuals seeking employment at Red Canary are considered without regard to race, color, religion, national origin, age, sex, marital status, ancestry, physical or mental disability, veteran status, gender identity, or sexual orientation.