Senior Manager, Business Development (Microsoft)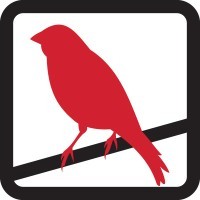 Red Canary
Sales & Business Development
Remote
Posted on Thursday, May 11, 2023
Who We Are
Red Canary was founded to create a world where every organization can make its greatest impact without fear of cyber threats. We're a cyber security company who protects, supports and empowers organizations to make better security decisions so they can focus on their mission without fear of cyber threats.
The combination of our market-defining technology and expertise prevents breaches every day and sets a new standard for partnership in the industry. We're united in our commitment to customers and grounded in our values, which earned us a place on the Forbes Best Start-up Employers 2022 list. If our mission resonates with you, let's talk.
What We Believe In
- Do what's right for the customer
- Be kind and authentic
- Deliver great quality
- Be relentless
Challenges You Will Solve
At Red Canary we are on a mission to improve information security—not just for our customers, but for the entire security community. We do this every day by empowering security teams to quickly identify and shut down attacks that have bypassed traditional security technology. Through our unique combination of MDR software and 24x7 expert threat investigation services, Red Canary is an extension of our customer's security team, we are their security ally.
We've built a Microsoft Partnership Team that supports North American and international sales, and are seeking a Senior Manager to lead this team to the next level. The Microsoft Partnership Team is responsible for the business relationship with Microsoft Leadership, Sales Teams, and Partners that can position Red Canary solutions to their accounts.
We're looking for a Senior Manager, Business Development to drive rapid Microsoft opportunity growth. The Senior Manager, Business Development will report to the General Manager, Microsoft Partnership. This role will be responsible for owning Red Canary's strategy and carrying out scalable, data-driven initiatives and campaigns that drive qualified Microsoft-sourced opportunities to our sales team.
We need a results-driven, sales-focused Microsoft ecosystem and product stack expert who understands traditional SaaS GTM and sales strategy who thrives in a fast-paced environment and wakes up every day excited to implement, measure, and optimize their strategy to identify and nurture Microsoft sales opportunities.
What You'll Do
Build a dominant sales strategy to deliver predictable pipeline at scale
Set processes and reporting for lead handling, prospecting, and handoff to Red Canary's sales team
Identify Microsoft programs and incentives that may be missing in order to help build and launch them
Collaborate with sales and marketing leadership to prioritize goals and targets, and develop strategic and tactical plans to deliver on those targets
Partner cross-functionally with the sales team to bring new Microsoft opportunities for pipeline growth and acceleration
Design and implement a system of target setting and measurement to achieve pipeline goals, eliminating the need for ad-hoc measurement
Lead, recruit, empower, and mentor a sales driven, hard-working team
Build deep insights into who the Microsoft sales teams are we want to reach, how to reach them, and how to speak to them
Communicate, educate, and update Microsoft program and system health to advise key executives and stakeholders on results, plans, and strategies
Develop and maintain deep understanding of the audience (similar and differing) across the Red Canary portfolio in order to personalize communication and experience through the best available channels
Plan, forecast, and understand ramp adjusted capacity to ensure the team is grown effectively in tandem with the needs of our sales organization and the ever changing Microsoft landscape
Partner with revenue operations to influence and design a global tooling strategy to support a Microsoft based sales strategy to enable the Microsoft Partnership Team to do their best work, and generate qualified pipeline
What You'll Bring
7+ years operating in a complex, enterprise sales driven technology company (5+ years in B2B SaaS is preferred)
Seasoned people leader, with a sense of what drives strong team alignment and culture
Experience building co-selling programs and incentives with Microsoft
Demonstrated experience building and managing a business development team in a fast-growing company
Comfortable working with reports, metrics, and dashboards to manage results
Curiosity and a drive for building and running successful sales strategies
Ability to work with sales and marketing leadership as a peer
As a leader, you have strong interpersonal and communication skills, both in writing and in person. You are an experienced project, program, and people leader.
You are comfortable working in a highly collaborative and Microsoft-facing role!
Why Red Canary?
Red Canary is where people embody our mission to improve security outcomes for all. People work hard to maintain a culture that encourages authenticity in order to do your best work. Our people are driven and committed to finding the best security outcomes, delivering real and actionable answers, and being transparent along the way.
At Red Canary, we offer a very rich benefits program to our full-time team members so they can focus on their families and improving our customers' security. For a full list of benefits, please review our Benefits Summary:
https://resource.redcanary.com/rs/003-YRU-314/images/Benefit%20Summary%202023.pdf
Individuals seeking employment at Red Canary are considered without regard to race, color, religion, national origin, age, sex, marital status, ancestry, physical or mental disability, veteran status, gender identity, or sexual orientation.