Trauma Sales Representative (Evergreen) (Providence, RI)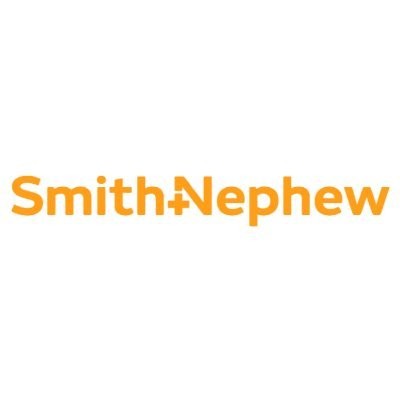 Smith & Nephew
Sales & Business Development
Providence, RI, USA
Posted on Thursday, August 24, 2023
Trauma Sales Representative

At Smith+Nephew, we believe in our products. We believe that through innovation, development and supporting our customers and patients we can help others achieve a Life Unlimited!
We're looking for a self-motivated, results driven individual to join our team. This Sales Representative will be working with our trauma customers, working with them to ensure that product availability meets their needs and the needs of the patient responsible for providing technical support to customers.
What will drive the business forward?

The ability to take strategic responsibility for your area, working with your customers to deliver for our patients! In turn, we expect such strategic relationships to enhance sales revenue across the geography this will likely impact on existing and new accounts to proactively drive growth.
The Smith & Nephew Trauma Sales Representative is passionate about forming relationships with surgeons and making an impact in patient outcomes! This is accomplished through networking and partnering with all S&N recon and sports counterparts in the region to discover sales opportunities, with then supporting Trauma demonstrations and observations.

Responsibilities:
Achieving sales quota and growing business
Converting physicians and accounts by making sales calls, inspiring change in customers, and using financial programs
Gains and maintains an acceptable level of knowledge of the Orthopedic Trauma portfolio and product line, business objectives, pricing strategies, and confirmed sales techniques for Orthopedic Trauma products
Train physicians on Smith & Nephew products through education/programs (i.e. labs and training courses). Conduct Orthopedic in-service training programs at hospitals and clinics as scheduled and required.
Support the development of less experienced Sales personnel (ASR, TSR I, EXR I) in territory
Establishes, develops and maintains field contact with key podiatric and orthopedic surgeons, hospitals, OR Staff, administration, clinicians and researchers.
Develops rapport with personnel at target Hospitals and Ambulatory Surgery Centers within a specific territory
Establishes, develops or maintains technical sales support in all accounts under regional group contracts
Assists product managers on field projects to include test markets, market surveys, product idea evaluations, and competitive research.
Establishes and maintains written and verbal communication with both field and internal sales management with attention to sales calls made, follow-up required, market potential and recommendations as to new sales, pricing, or promotional strategy.
Assists in building and maintaining a high level of passion for Orthopedic Trauma products within assigned territory or area
Responsible for field inventory and sales samples as assigned
Develops business plan under the direction of the Director of Sales and the Area Vice President
Works in tandem with Trauma, Endo and Recon counterparts to provide excellent service and communication within accounts

Experience:
Prefers a minimum (4) four years sales experience in medical device industry and (2) two consecutive years of quota attainment.
Experience selling orthopedic products preferred
Experience in the healthcare industry required
Proven track record to sell or convert business at the surgeon or hospital level
Experience leading/mentoring team members or upcoming sales representatives
Rep in good Standing for internal promotions

Competencies:
Strong PC applications skills to include proficiency in various software applications such as spreadsheets, databases, and word processing, preferably Word for Windows, Excel, PowerPoint, Outlook, etc.
Dynamic, assertive individual with technical-oriented leadership ability and well-developed communication and presentation skills
Ability to operate sophisticated medical equipment
Clearly communicate customer problems with sales representatives in person and on the telephone
Interpret computer output on CRT Screen and printed material
Understand complex reference material and written user manuals
Participate in interactive verbal group activities including brainstorming and application design working session

Education:
Bachelor's Degree or equivalent experience
Travel Requirements:
50–75%

All field sales professionals that are required to gain entry into healthcare facilities to perform the basic remit of their role, must successfully complete our credentialing process, which often includes COVID 19 vaccine management.

About Us:
Smith+Nephew has a proud history of more than 160 years of improving health around the world. Whilst we have grown significantly from our beginnings as a small family pharmacy in Hull, England, our caring spirit has remained the same.
Care, Collaboration, & Courage:
Care means that we show empathy and understanding for each other, our customers and patients.
Collaboration means we work together as a team, based on mutual trust and respect.
Courage is about continuous learning, innovation and accountability.

At Smith+Nephew, we offer competitive and rewarding compensation and benefits packages!

Our benefits packages vary from country to country and by level, but often the total package includes the following:
A competitive salary with an annual commission plan.
Strong healthcare coverage.
A competitive company retirement benefit scheme for all employees.

We will ensure that individuals with disabilities are provided reasonable accommodation to participate in the job application or interview process, to perform essential job functions, and to receive other benefits and privileges of employment. Please contact us to request accommodation.
Smith+Nephew provides equal employment opportunities to applicants and employees without regard to race, color, religion, sex, sexual orientation, gender identity, national origin, protected veteran status, or disability.