Account Manager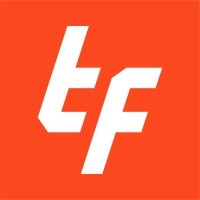 TestFit
Sales & Business Development
Dallas, TX, USA
Posted on Thursday, August 24, 2023
TestFit is the leading real estate feasibility platform for developers, architects, and contractors to realize the full potential of land through trusted automation. Over 650 deals are evaluated every week on the TestFit platform. Our AI configurators optimize the best design solutions for every site with real-time insights into design, constructability, and cost so the deal team can save time on site planning, reduce risk on acquiring deals and increase site potential. Headquartered in Dallas, Texas, TestFit is made up of a remote team of industry professionals around the world. Learn more at
TestFit.io
.
As an Account Manager, you will be responsible for ensuring our customers are successful in using our software and achieving their business objectives. We are looking for someone who has start-up software experience and you are familiar with SaaS models of selling. This role requires a revenue-generating mindset and bonus points if you have experience in the RE/AEC tech world. You will be responsible for proactive account management, monitoring key health metrics, identifying expansion opportunities, and driving revenue growth. You will have a passion for customer success and a proven track record of achieving revenue targets. You're excited by sustainable growth & having a say in building the account management systems from the ground up.
Responsibilities
Drive revenue growth by identifying expansion opportunities and upselling our software solutions.
Proactively manage customer accounts to ensure high customer satisfaction and retention.
Maintain minimum SLA of < 2 hour response to time to emails during working hours; immediate responses next morning unless more information needs to be gathered.
Monitor key health metrics, such as adoption and usage, and take action to improve them.
Build and maintain strong relationships with key stakeholders within customer organizations.
Collaborate with sales and marketing teams to develop customer success strategies that align with company revenue goals.
Act as the voice of the customer within the company and provide feedback to product teams to improve our solutions.
Develop and execute customer success plans that include measurable objectives and success criteria.
Conduct regular business reviews with customers to ensure they are achieving their desired outcomes.
Maintain a deep understanding of the RE / AEC industry, including market trends, competitive landscape, and customer needs
Ensure customer data is accurate and up-to-date in our CRM system (Hubspot)
Work closely and rapidly with colleagues on the CS team through Slack and other parts of our tech stack inc. Google Drive & Hubspot.
Skills & Experience
Revenue generating experience
Prior experience using Hubspot/Salesforce to manage account activities
Strong understanding of the AEC industry, including market trends, competitive landscape, and customer needs. (this is not required, but bonus if you have it!)
Proven track record of achieving revenue targets and driving revenue growth.
Excellent communication and interpersonal skills, with the ability to build strong relationships with customers and internal stakeholders.
Strong analytical and problem-solving skills, with the ability to use data to drive decision-making.
Self-starter with the ability to work independently and as part of a team.
Strong organizational skills and attention to detail.
Proficient in CRM systems and other customer success tools (we use Hubspot, Gong, Domo, MixPanel and Google Suite, and live in Slack).
Yes: A minimum of 2 times per year for a company retreat and team meeting.
4 weeks PTO plus US Holidays, plus time between Christmas & New Year
1 personal day per quarter
Health benefits include medical, dental, vision, & basic life insurance
$300 a month wellness account for physical and mental health wellness services.
12 weeks Parental Leave (both parents)
Paid Bereavement leave including Pregnancy Loss
Non-discrimination policy:
TestFit does not discriminate against people regardless of gender expression, sexual orientation, religion, ethnicity, age, neurodiversity, disability status, citizenship, or national origin. All team members at TestFit are valued and appreciated.
TestFit is headquartered in Dallas, TX, with team members in North America & Europe. We have a small but mighty team of 40+. TestFit's Series A was closed in June 2022 for $20 million. Learn more: https://testfit.io/ or follow us on Linkedin or Twitter.