Product Manager, Internal Applications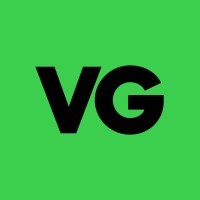 Velocity Global
IT, Product
Remote
Posted on Thursday, August 24, 2023
POSITION SUMMARY
We are looking for a Product Manager, Internal Tools, to help us scale our growing Product team and define our strategy and roadmap for internal tools. This position will be based remotely within the United States, and will be dedicated to helping build and launch fully-integrated applications, dashboards, and automations. This is a full-time position, with a need to work cross-functionally with other product managers, dev teams, and internal stakeholders. The successful candidate will need tremendous depth in driving product planning and execution throughout the lifecycle of the business function, for both MVP and full-scale development.
RESPONSIBILITIES
Lead and champion internal product initiatives.
Work closely with business partners to understand and research business and functional requirements and translate them into prioritized feature roadmaps.
Break down processes so they can be rebuilt in ways that fundamentally challenge the industry status quo.
Lead across the entire product lifecycle by working with team members to conceptualize, design, develop, measure impact, and optimize.
Monitor the health of product initiatives with the associated risks and implications to timelines and lead the resolution of cross-functional issues.
Own the delivery and quality of product initiatives and the business outcomes
Foster software product management consistent with all policies and practices to create a highly predictable software delivery machine.
Participate in all product development activities from customer research to delivery as a "no ego" team member and leader.
Keep stakeholders up to date on product progress and the team connected across locations and strategic initiatives


QUALIFICATIONS/SKILLS
5+ years of experience in producing commercial software

2+ years as a product manager
Preference for experience that involves developing and launching internal tools and applications.

Bachelor's degree in a technical field and an MBA from a top program are nice, but aptitude and experience trump. We find that the best product managers come from many diverse backgrounds.
Deep Knowledge: Possess knowledge of modern product development practices, specifically customer-centered, empathize/research/prototype/test, component-based, and metrics-driven.
Experience: Has experience leading the delivery of product initiatives and making a tremendous impact.
Problem Solver: Brings versatile leadership approaches to draw people together and drive opportunities to fruition.
Agent of Change: Leverages communication skills and EQ to facilitate the adoption of what we build.
Connector: Connects people and builds bridges across different teams and locations
Best-Practices: Blends stellar speed, quality, and resiliency in high-availability, fast-paced, and growing environments
WORK WITH MOMENTUM—GO FARTHER WITH VELOCITY
At Velocity Global, we're building a dream team made up of the world's best talent. We're looking for people like you to join us as we make opportunity borderless for people everywhere.
Working as part of our global company alongside people around the world, you'll get the opportunity and support to take your career anywhere. Sharpen your existing skills and gain new ones. Access standout perks and resources so you can work in a way that works for you. Never stop expanding your orbit. Together, we can keep learning, growing, and transforming the way the world works.
ABOUT VELOCITY GLOBAL
Velocity Global gives you the power to build your team everywhere—combining seamless technology and local expertise in 185+ countries. We make it simple to compliantly hire, pay, and manage talent anywhere. With Velocity Global, the world is yours.