General Manager, Global Benefits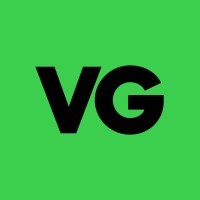 Velocity Global
Accounting & Finance, Operations
Remote
Posted on Saturday, August 26, 2023
POSITION SUMMARY
We are seeking an experienced General Manager, Benefits to join our growing Benefit Operations team. This is an exciting opportunity to work closely with key our global line of business stakeholders, to execute on the vision and strategy for Benefits Operations. You will be responsible for growing our benefits program by evaluating and implementing changes to existing benefit programs globally offered by Velocity Global including Health, Leave Entitlements, Pension, 13th Month Salary, Worker's compensation, Disability and Dismemberment (AD&D), Housing fund, Gratuities, and perks for our supported employees as well as launching new programs. The role will lead a team of experts well -versed in local requirements of over 185 countries monitoring plan performance, regulations and marketplace trends. You will drive the growth of the benefits administration team executing on BAU (Business as Usual) and Transformation priorities to drive operational efficiencies and margin improvement.
This individual will report to the Chief Operating Officer.
RESPONSIBILITIES
Develop and manage the overall global benefits strategy and day-to-day operations of benefits initiatives, which includes managing designated vendor(s), program administration, process changes, user experience and communications and escalating issues
Ensure Velocity Global continues as a benefits innovation leader in the global Employer of Record space
Manage and grown a significant revenue stream for the company
Working with our R&D team, define and execute our benefits product and tech strategy
Identify areas for program enhancements; leading evaluations and implementations of ad hoc benefits offerings or program enhancements, which include conducting research and analysis, defining success measures, preparing materials for executive leadership review and approval, and partnering with Transformation Office to develop a communications strategy
Manages a team of up to 15-20 employees.
Partner with the Legal and compliance team to ensure the employee handbook has pertinent and relevant benefits information for supported employees to access.
Managing deliverables across internal and external stakeholders; understanding reporting/financials; supporting risk/compliance work and plan audits; owning the customer experience and promoting operational excellence
Leading and partnering with the internal benefits team on developing and implementing innovative ways to engage customers and their supported employees in their overall well-being.
Monitoring healthcare trends and regulations
Lead the global benchmarking, data analysis, program development, and operational/administrative processes for medical, dental, disability, and other health and welfare benefits.
Make recommendations to supplement and update offerings and policies to stay competitive and provide services aligned with employee needs
QUALIFICATIONS/SKILLS
Strong understanding of the benefit marketplace, along with a demonstrated track record of deep and thoughtful analysis of the healthcare marketplace, as it relates to global employer plans.
Minimum 10 years in corporate benefits, benefits consulting, or health plan/health insurance field on a global level.
Willingness and ability to innovate fresh and/or unique approaches and solutions
Experience working in a strategic, analytical, or metric-driven position.
Ability to effectively lead and collaborate across internal and external stakeholders
Ability to work in a fast-paced, time sensitive work environment, multi-task, work independently, meet deadlines, and manage multiple deliverables.
Demonstrate commitment to continuous improvement of processes and efficiency gains
Provide coaching, mentoring and support to drive sustained improvement across the business
Experience in developing and managing KPIs for performance of operational teams
Bachelor's degree required
Preferred Skills:
Experience leading benefits administration and design in a global benefits consultancy or a multinational employer is strongly preferred.
Mergers and acquisitions integration experience as it relates to benefits.
WORK WITH MOMENTUM—GO FARTHER WITH VELOCITY
At Velocity Global, we're building a dream team made up of the world's best talent. We're looking for people like you to join us as we make opportunity borderless for people everywhere.
Working as part of our global company alongside people around the world, you'll get the opportunity and support to take your career anywhere. Sharpen your existing skills and gain new ones. Access standout perks and resources so you can work in a way that works for you. Never stop expanding your orbit. Together, we can keep learning, growing, and transforming the way the world works.
ABOUT VELOCITY GLOBAL
Velocity Global gives you the power to build your team everywhere—combining seamless technology and local expertise in 185+ countries. We make it simple to compliantly hire, pay, and manage talent anywhere. With Velocity Global, the world is yours.