Technical Program Manager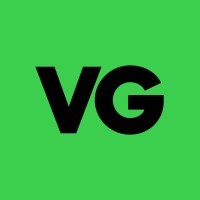 Velocity Global
IT, Operations
Remote
Posted on Saturday, September 2, 2023
POSITION SUMMARY
Candidates must be based in either US or Canada Eastern Timezone.
We are looking for an experienced Technical Program Manager (TPM) to join our growing Software Engineering team.
This is an exciting opportunity to work closely with product and engineering teams to shepherd successful value delivery to our worldwide customers and have a far-reaching impact.
You are passionate about delivering on-time, quality solutions and obsessed with contributing to the development of high-performance teams through rigorous goal-setting, disciplined attention to performance metrics, continuous process improvement, and agile coaching.
Successful candidates will have a technical or product background, be detail driven, have excellent problem-solving abilities, and a proven track record of successfully delivering large-scale programs.
This is a new TPM team focused on growth, scalability, scope and impact. You should be excited to contribute to building team practices from the ground up, and scaling program management across the R&D org.
This individual will report to the Senior Manager, Technical Program Management.
RESPONSIBILITIES
Leading and managing software projects from initiation to closure, ensuring quality, scope, success metrics, and timeline objectives are met

Developing and maintaining program plans & charters, including defining project goals, milestones, deliverables, and resourcing

Managing project risks, issues, and dependencies, and ensuring appropriate escalation and resolution

Contributing and adhering to governance and communication structures

Enabling teams to focus on core work by managing scheduling, agendas, escalations and action items

Tracking and reporting on program metrics & KPIs, making recommendations for improvement and providing an impartial voice to program status and risks

Coordinating program teams across Product, Engineering, QA, Product Ops, Product Marketing, Operations, etc to ensure successful delivery of software projects

Building and maintaining strong relationships with key stakeholders, including customers, executives, vendors, and team members

Understanding and managing stakeholder expectations, and ensuring effective communication and collaboration.

Identifying and resolving conflicts and managing stakeholder feedback and concerns

Building consensus and aligning stakeholders around project goals and priorities

Managing the software development lifecycle (SDLC) and agile methodologies for multiple program teams in accordance with Scrum standards.

Coaching on program teams on Agile practices, and using Agile metrics to improve team performance.

Reviewing productivity and deliverable metrics to develop and implement process improvements that increase efficiency and effectiveness of the SDLC

Adapting processes to changing situations, expectations, and work demands in a rapidly changing work environment.

Product or technical proficiency in one or more areas of product management

or

software development (such as Product Analytics, UX, Product Strategy, API, DevOps, Microservices).

Demonstrated ability to lead technical or product-related tasks, such as code reviews or user documentation

Deep understanding of the product features and functionality to develop project requirements

Coordinating product testing and quality assurance activities.
QUALIFICATIONS/SKILLS
3+ years experience as a Technical Program Manager in a Software Engineering team.

Bachelor's degree in computer science, business management, program management, product management or a like-field.

Experience as a Product Manager or Software Engineer is desirable but not required.

Working knowledge of Agile and Scrum methodologies.

Deep understanding of the product development process, the product lifecycle, and program management.

Proven experience in risk management, project planning, and resource management.

Excellent communication skills for a smooth collaboration with engineers and other teams.

Data-driven at the core; able to meaningfully leverage SDLC and Program data to drive improvements and identify bottlenecks.

A PMP or Agile certification is a plus.

Expert with program management tools, including Jira, Jellyfish.co, AirTable, Notion.
WORK WITH MOMENTUM—GO FARTHER WITH VELOCITY
At Velocity Global, we're building a dream team made up of the world's best talent. We're looking for people like you to join us as we make opportunity borderless for people everywhere.
Working as part of our global company alongside people around the world, you'll get the opportunity and support to take your career anywhere. Sharpen your existing skills and gain new ones. Access standout perks and resources so you can work in a way that works for you. Never stop expanding your orbit. Together, we can keep learning, growing, and transforming the way the world works.
ABOUT VELOCITY GLOBAL
Velocity Global gives you the power to build your team everywhere—combining seamless technology and local expertise in 185+ countries. We make it simple to compliantly hire, pay, and manage talent anywhere. With Velocity Global, the world is yours.