Senior Software Engineer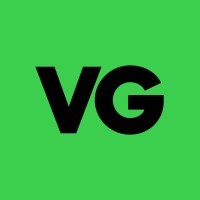 Velocity Global
Software Engineering
Ireland · Remote
Posted on Thursday, September 7, 2023
POSITION SUMMARY
We are actively looking for a Senior Software Developer (Backend) to join our growing Engineering team. This full-time position is remote within Ireland. This role will be responsible for the invention and development of our integration framework and systems integrations. You will also be responsible for integrating with our partners' systems such as Stripe, DocuSign, BambooHR, …etc. This individual will report to one of our Engineering Leaders upon team assignment.
RESPONSIBILITIES
Writing reusable, testable, and efficient code
Design and implementation of low-latency, high-availability, and performant applications
Implementation of security and data protection
Participate in all product development activities from ideation to delivery as a "no ego" team member
Collaborate with team members to break big problems into smaller ones and iterate for success
Engage in the delivery of software via a continuously improving development process, creating a highly predictable software delivery machine
Developing asynchronous messaging architectures, rule-based systems, and network architectures.
Coordinating activities with other developers to ensure that integration projects are completed on time.
Ensuring that best practices in integration processes are followed by the organization.
Maintaining the integrity and smooth functioning of the company's integration architecture.
Analyzing and improving current system integrations and migration strategies.
Identifying, debugging, and advising on system errors or architecture issues.
QUALIFICATIONS/SKILLS
A Bachelor's or Master's degree in Computer Science, Computer Engineering, or related field.
5+ years of experience developing commercial software
AWS experience is a must.
Strong experience with Node.js, Typescript and APIs
Solid foundations, including refactoring, unit testing, test-driven development, test automation, and continuous delivery
Continuous Integration with AWS CodePipeline or similar, is required
Demonstrated experience with a module and component design approach.
WORK WITH MOMENTUM—GO FARTHER WITH VELOCITY
At Velocity Global, we're building a dream team made up of the world's best talent. We're looking for people like you to join us as we make opportunity borderless for people everywhere.
Working as part of our global company alongside people around the world, you'll get the opportunity and support to take your career anywhere. Sharpen your existing skills and gain new ones. Access standout perks and resources so you can work in a way that works for you. Never stop expanding your orbit. Together, we can keep learning, growing, and transforming the way the world works.
ABOUT VELOCITY GLOBAL
Velocity Global gives you the power to build your team everywhere—combining seamless technology and local expertise in 185+ countries. We make it simple to compliantly hire, pay, and manage talent anywhere. With Velocity Global, the world is yours.